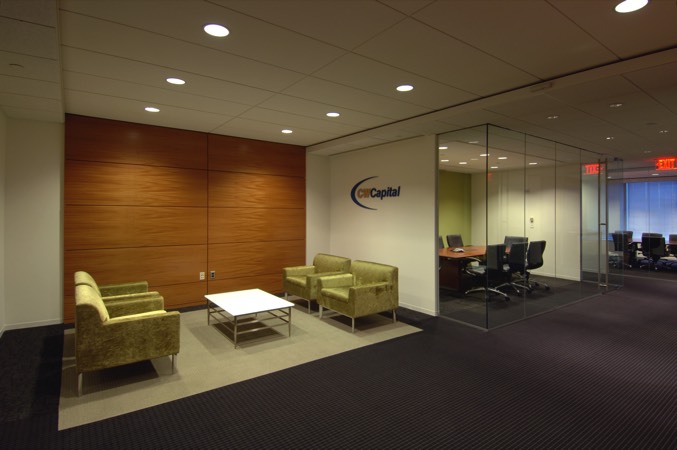 "Great job! Your people are very professional, capable, friendly and responsive. Quality work!"
William H. | AG Edwards & Sons, Inc.
"We were under a time limit to move and even with permit and holiday delays, the project was completed on time. The follow up visits took care of a few small issues we had missed and everyone from Griffin was more than helpful and always courteous."

Rebecca H. |Admiral Security Services
"Within budget and on time!" "Great working with you!"

Kay P. |America's Capital Partners
"I enjoy working with people who know how to get the job done on time and on budget. They are a great bunch."

Chet W. |Byers Engineering
"The Griffin team was very professional from the leadership to the site superintendent. I know I can count on them to deliver a quality project on time and on budget. The Griffin team has been a great partner for our PM team. I look forward to continuing to work with them."

Amanda S. |CB Richard Ellis
"Griffin Construction Services is a class "A" organization. They display excellent customer service with quick and accurate responses. We had a very challenging project with a tight timeline and the project delivered. I look forward to the opportunity to work with Griffin again in the near future!"

Greg C. |CB Richard Ellis
"Great project manager and superintendent. I can count on Griffin to handle on-site issues, as well as work great with the property managers and tenant."

Lauren M. |CB Richard Ellis
"By far the best that I've worked with"

Jennifer S. | CB Richard Ellis
"The renovation project went very well. We continued to conduct business during the renovation and we appreciated the considerations and courtesies that were extended to us to enable us to continue with our business. Thank you."

Harriett S. |Dickenson Gilroy
"Your firm provided the best construction experience I've ever had (and I've had a lot). Great responsiveness and attention to detail. The PM and Robert deserves special recognition for being Great to work with as does Tony, the chief of the electrical sub."

Rob S. | Doxus
"I have been very pleased with everything we have worked on together. You are on my primary recommendation list for all of my commercial projects. Griffin has consistently made me look good."

Tim H. | Hagan Architects
"Not the usual "lack of coordination" other contractors provide. We worked together on each issue and completed the project in 6 weeks – a real first. Hope to work with the same team again."

Jim P. |Leo A Daly
"Great Job! Pleasure to work with."

Mario G. | Old Edwards Hospitality Group, LLC
"The buildout of our additional medical office space was the smoothest buildout I have experienced in my 20+ years of work with PAMPAS. I would recommend Griffin with no reservations!"

Susan S. |Pediatric & Adolescent Medicine
"From the Project Manager to the Super, even down to the Subcontractors all was communicated well and everybody on the same page."

Brent J. | Piedmont Hospital
"Everything went smoothly. Robert, our superintendent did a great job at keeping me in the loop and working with me on project issues."

David W. | SPANX
"I was extremely pleased with the attention to detail and general quality of work, as well as ongoing project management. In particular, Lucky Grissum made sure that any impact to my staff who were occupying the adjacent space was minimized."

Christopher B. |Telular Corporation
"We had a very tight, almost impossible, time frame for completion, but the superintendent put in countless hours on weekends as well as during the week to make it happen. He and Eliot made sure that the subs did the quality of work that we expected. There were some cost overruns, but they were not due to anything related to Griffin – just the usual unforeseen things and design changes. We are very happy with the job!"

Robert C. | Suzuki School
"Robert, the superintendent, was very courteous, helpful and clearly went above and beyond in this project. The team was very sensitive to the medical type practice we have. Quite professional."

Terri B. | The Swan Center for Plastic Surgery
"Your employees are professional, courteous and do excellent work. They communicated to me every step of the job process."

Roxanne B. | Vanity Fair Brands, LP
"Wonderful, Wonderful, Wonderful!!! Jay and Eliot are a great team and the finished product was outstanding!"

Claire J. |Wachovia Bank, N.A.